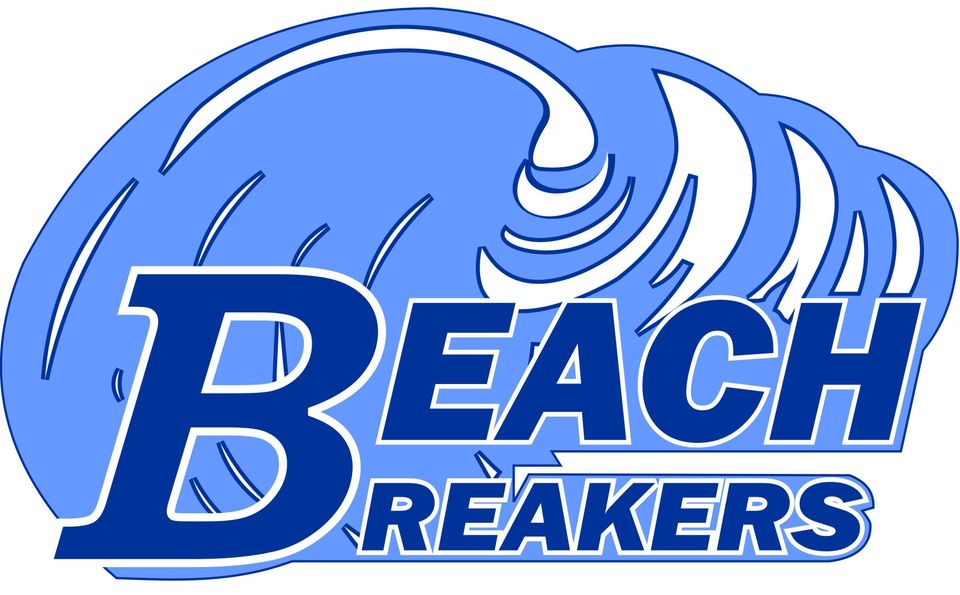 Statement of Purpose
Beach Breakers sports is an athletic progam governed by T.E.A.C.H. The goal of this organization shall be to glorify God in all that is promoted and accomplished, in accordance with His truth. This sports program is an opportunity to develop and encourage Godly character and positive interpersonal relationships through athletic training and scholastic level competition. In order to provide our sons and daughters with Varsity/JV/Middle School-level experience and competition in team sports, along with growth in physical ability and moral character, TEACH has determined to establish a sports program to provide leadership by example. We have determined to select a coaching staff made up of Christian men and women of good report.

The Spectators shall:
1. Realize that they represent Homeschooling just as the players and coaches do; and, therefore, have an obligation to demonstrate through their behavior the practice of good sportsmanship.
2. Recognize that good sportsmanship is more than a victory by approving and applauding good team play, individual skill, and outstanding examples of sportsmanship and fair play exhibited by either team. Booing is never appropriate.
3. Recognize that since the primary purpose of interscholastic athletics is to promote the physical, mental, moral, social and emotional well being of the players through the medium of a contest, victory or defeat is of secondary importance.
4. Treat visiting teams and officials as guests, extending to them every courtesy. Treat them as you would like to be treated.
5. Be modest in victory and gracious in defeat.
6. Respect the judgment and integrity of officials, realizing that their decisions are based upon game conditions as they observe them. Complaints to the officials during a game is inappropriate and not the job of spectators. It is up to the coach to file complaints to the AD after the game.
7. Be subject to disciplinary action up to and including removal of the family and players from the sports season without refund at the sole/final discretion of the Athletic Director and T.E.A.C.H Board. Any spectator removed will need approval from the T.E.A.C.H Board for future participation in Beach functions.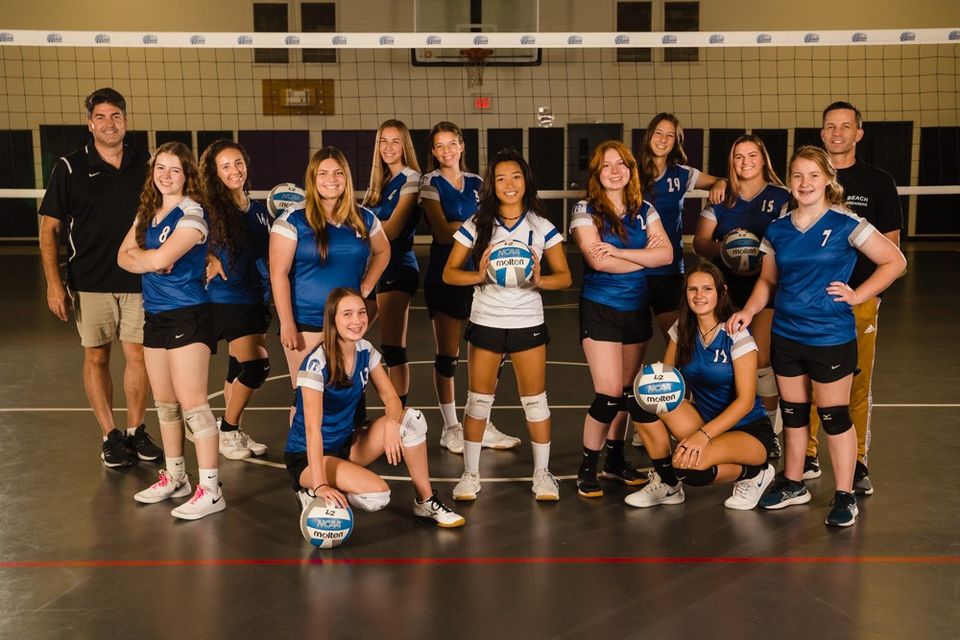 Girls Volleyball
VARSITY-JV-JJV
Congratulations to our Girls Volleyball Teams


Varsity


3rd place at HSPN Tournament
Runner-Up at Endless Summer Tournament


JV




1st place at Endless Summer Tournament 


For more information contact Athletic Director at
beachathleticsad@teachhomeschool.com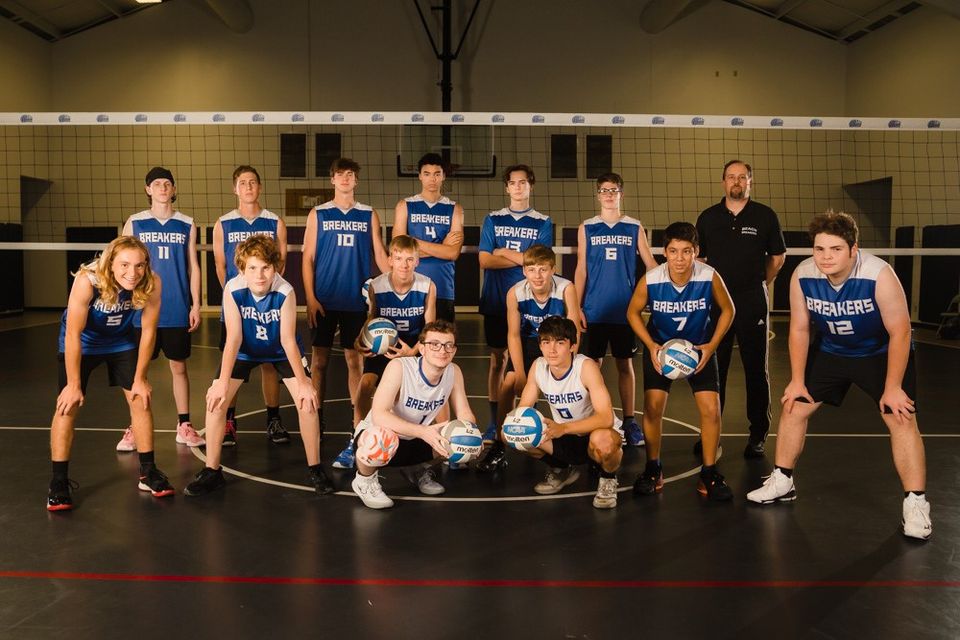 Boys Volleyball
VARSITY
Congratulations to our Boys Volleyball Team!
2nd place at HSPN Tournament
Endless Summer Tournament Champions  
For more information contact Athletic Director at
beachathleticsad@teachhomeschool.com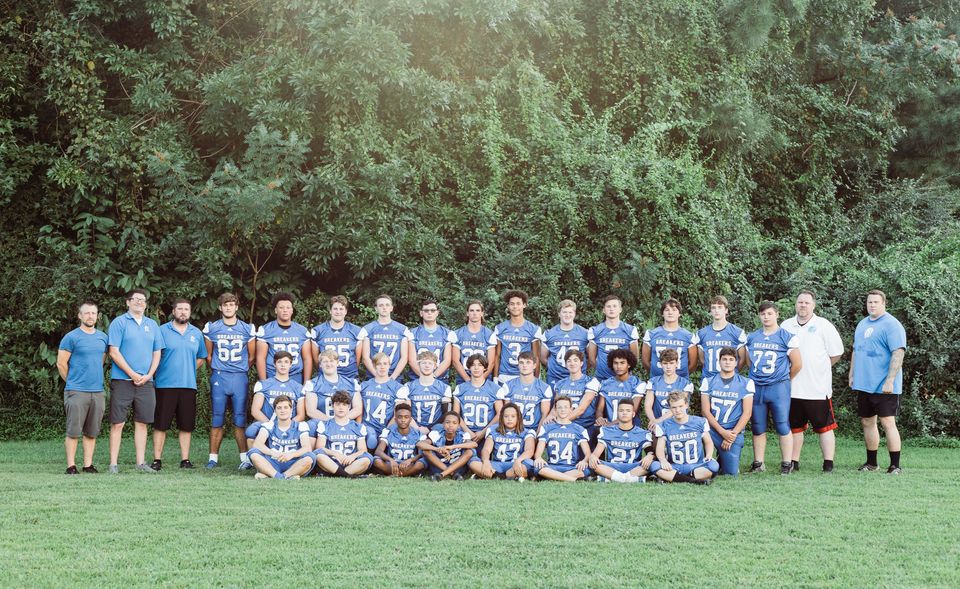 Boys Tackle Football
VARSITY
Join our monthly newsletter here for updates on our 2023 season!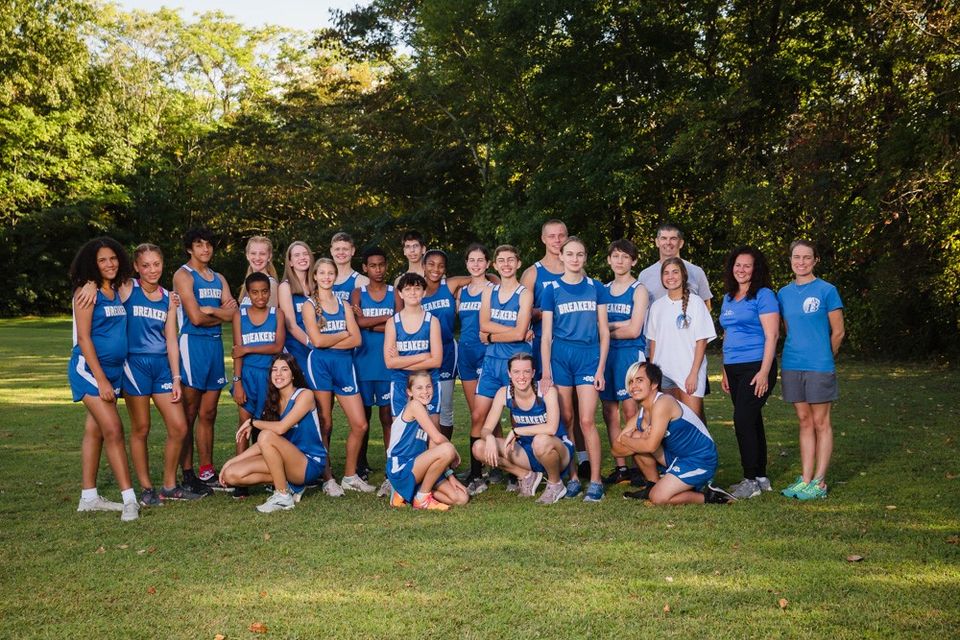 Co-ed Cross Country
Ages 12 and Up
For more information contact Coach Traver via email (aaron.traver@gmail.com) or text (240-444-4123)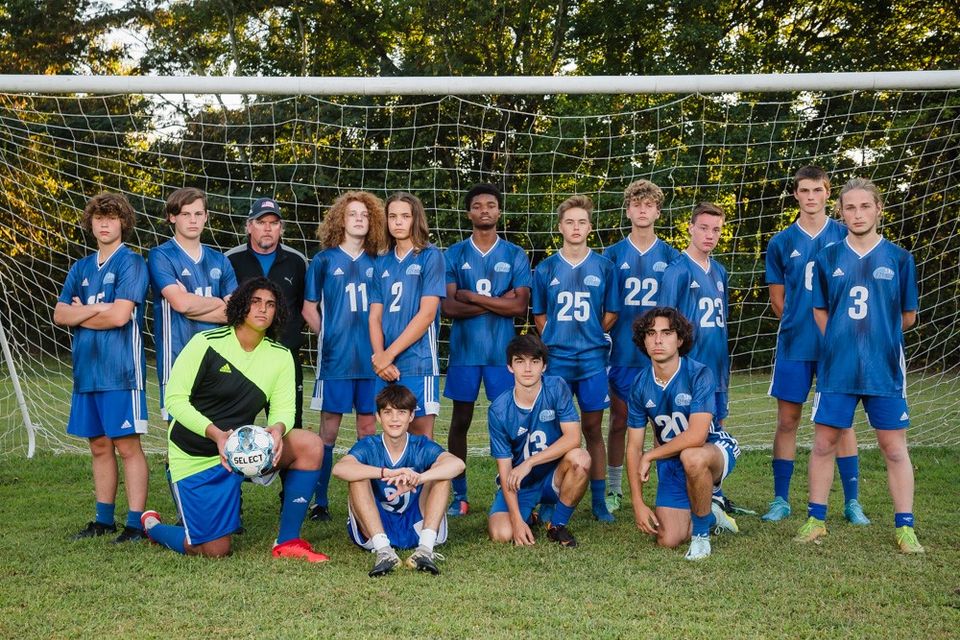 Boys Soccer
WINTER SPORTS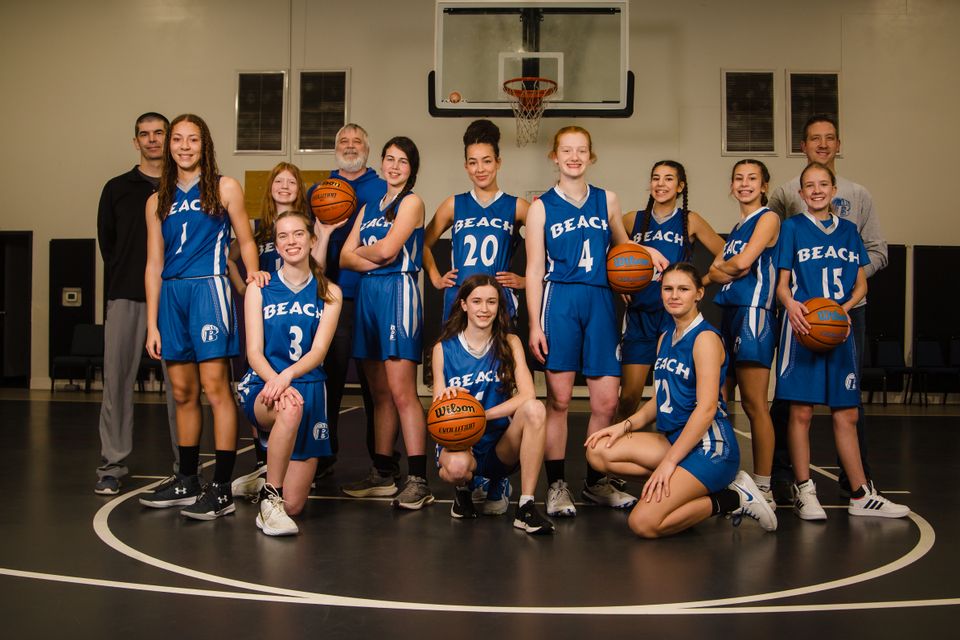 Girls Basketball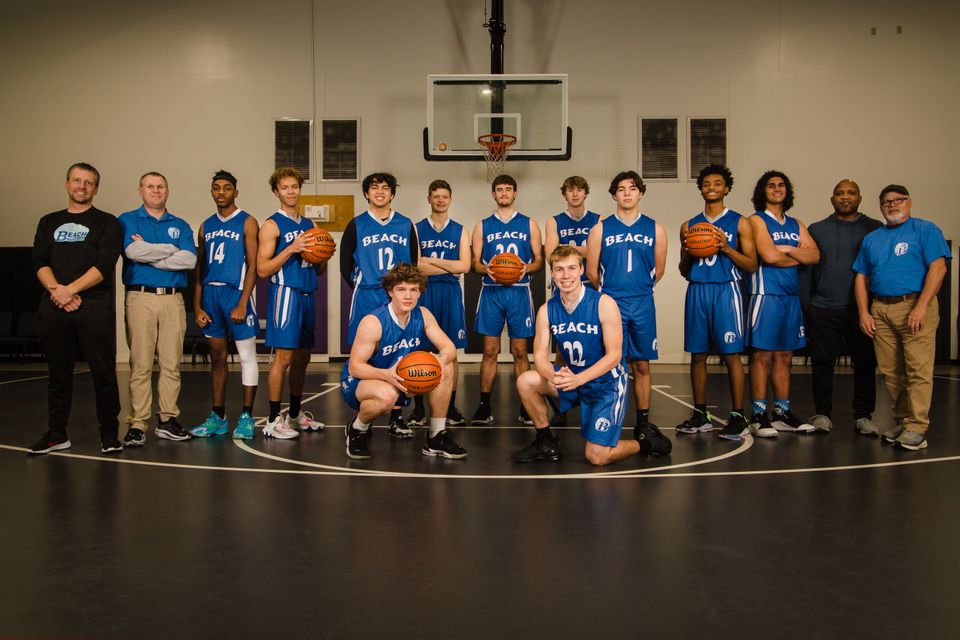 Boys Basketball
SPRING SPORTS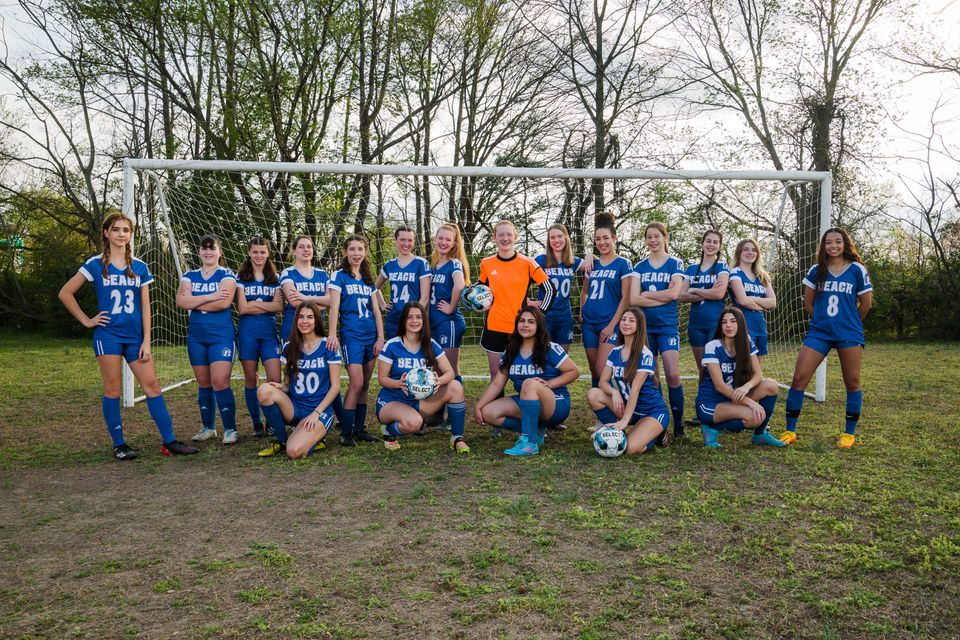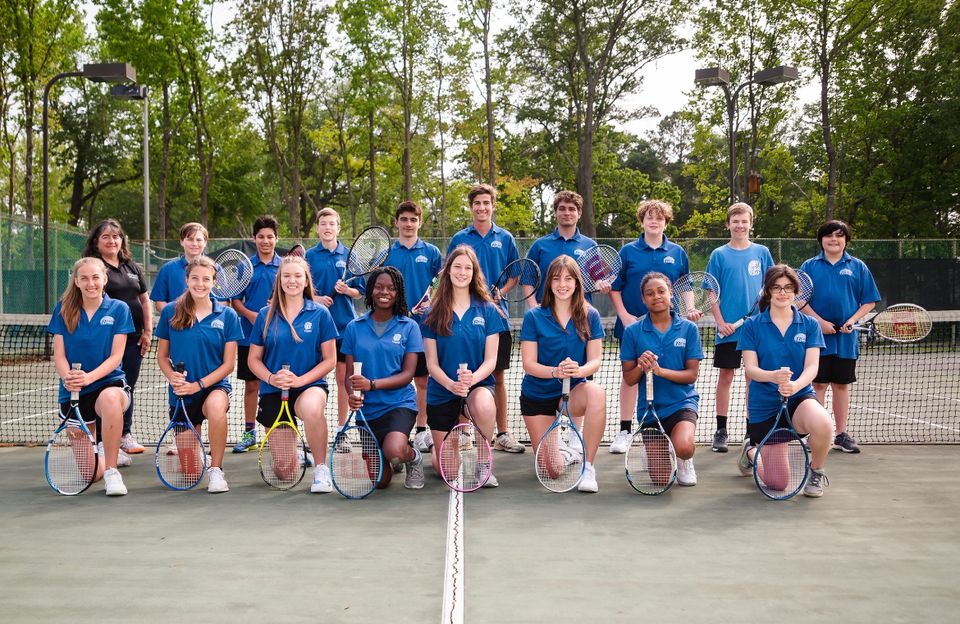 Co-ed Tennis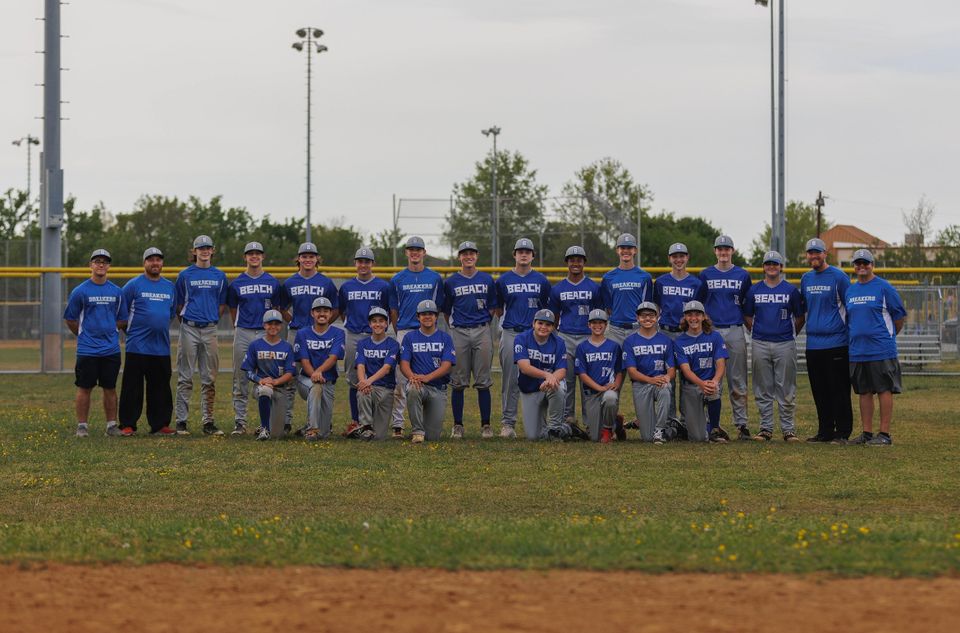 Boys Baseball
2023 Sports Awards Recipients
VOLLEYBALL
Girls JJV 
Outstanding Offense:
Anne Gard & Faith Monti

Outstanding Defense:
Kinleigh Smoak & Amelia Traver

Most Improved:
Syrai Ebbit & Haven Delorey

Christian Leadership:
Hannah Hardison & Jinny Albritton

MVP:
Maelynn Bahnsen & Madalyn Wartick
Girls JV
Outstanding Offense:
Tabitha Haselbush

Outstanding Defense:
Emma Bickley

Most Improved:
Gracelyn Smoak

Christian Leadership:
Krista Seely

MVP:
Rachel McElhannon
Girls Varsity
Outstanding Offense:
LIllian Flora

Outstanding Defense:
Dylan Esteban

Most Improved:
Abby Fitpatrick

Christian Leadership:
Hannah Fox

MVP:
Meghan Steiner
Boys Varsity
Outstanding Offense:
Ian Johnson

Outstanding Defense:
Macrea Hope

Most Improved:
Chris Gard

Christian Leadership:
Tyler Daniels

MVP:
Albie Duvall
CROSS COUNTRY
Most Improved Runner:
Danielle Backus

Christian Leadership:
Ameenah Judson

Most Valuable Runner:
Audrey Newton 
Most Improved Runner:
Sarah Caldwell

Christian Leadership:
Kayla Seely

Most Valuable Runner
Ameenah Judson
Most Improved Runner:
Silas Barritt

Christian Leadership:
Liam Traver

Most Valuable Runner
Ethan Perkins
Most Improved Runner:
Josh Milla

Christian Leadership:
Luke Haselbush

Most Valuable Runner
Ele Bruning
Outstanding offense:
Courtney Frasier & Hannah Reeves

Outstanding Defense:
Danielle Backus & Ava Brown

Most Improved:
Abby Traver & Olivia Alkier

Christian Leadership:
Aleiah Tooley & Jordan Frasier

MVP:
Audrey Newton & Cara Joyner
Outstanding Offense:
Tabitha Haselbush

Outstanding Defense:
Alisa Backus

Most Improved:
Moriah Brown

Christian Leadership:
Krista Seely

MVP:
Eliza Traver
Boys JJV
Outstanding Offense:
Kyle Hardison & John Wesley Davis

Outstanding Defense:
Zacchaeus Sanders & Kielu Bruning

Most Improved:
Logan Hardison & Ethan Perkins

Christian Leadership:
Uriah Newton & David Christian

MVP:
Josh Rivera & Maurice Manigoe Jr. 
Boys JV
Outstanding Offense:
Shiloh Coventry

Outstanding Defense:
Dominic McAllister

Most Improved:
Xavier Tooley

Christian Leadership:
David Christian

MVP:
Caleb Reeves
Outstanding Offense:
Drew Good

Outstanding Defense:
Nik Neuhofer

Most Improved:
Luke Haselbush

Christian Leadership:
Luke Luiskutty

MVP:
Dwan McAllister
SOCCER
Outstanding Offense:
Amelia Traver

Outstanding Defense:
Abecca Ackles

Most Improved:
Kalyn Matyiko

Christian Leadership:
Ellen Hennessey

MVP:
Yana Wyatt
Outstanding Offense:
Elliot Seely

Outstanding Defense:
Jackson Harding

Most Improved:
Kaden Cassani

Christian Leadership:
Hudson Atkinson

MVP:
Thad Walter
Outstanding Offense:
Jonathan Welsh

Outstanding Defense:
Thomas Sellers

Most Improved:
Sam Murphy

Christian Leadership:
Isaac Milla

MVP:
Luke Luiskutty
TENNIS
Outstanding Offense:
Lila Downey

Outstanding Defense:
Zach Daniel

Most Improved:
Landry Dalton

Christian Leadership:
Ella Good

MVP:
Carter Flora
Co-ed Varsity
Outstanding Offense:
Hannah Fox

Outstanding Defense:
John Fox

Most Improved:
Ella Slagke

Christian Leadership:
Amanda Delores

MVP:
Jonathan Welsh
BASEBALL
Outstanding Offense:
Paul Schwindt

Outstanding Defense:
Peter Schwindt

Most Improved:
Robbie Green

Christian Leadership:
Joshua Gard

MVP:
Alex Dandrade
Varsity
Outstanding Offense:
Brian Arters

Outstanding Defense:
Nate Flowers

Most Improved:
Jacob Flowers

Christian Leadership:
Sammy Peterson

MVP:
Tyler Daniels
BEYOND BREAKERS
Congratulations to our athletes who have graduated and are currently competing at the college level.