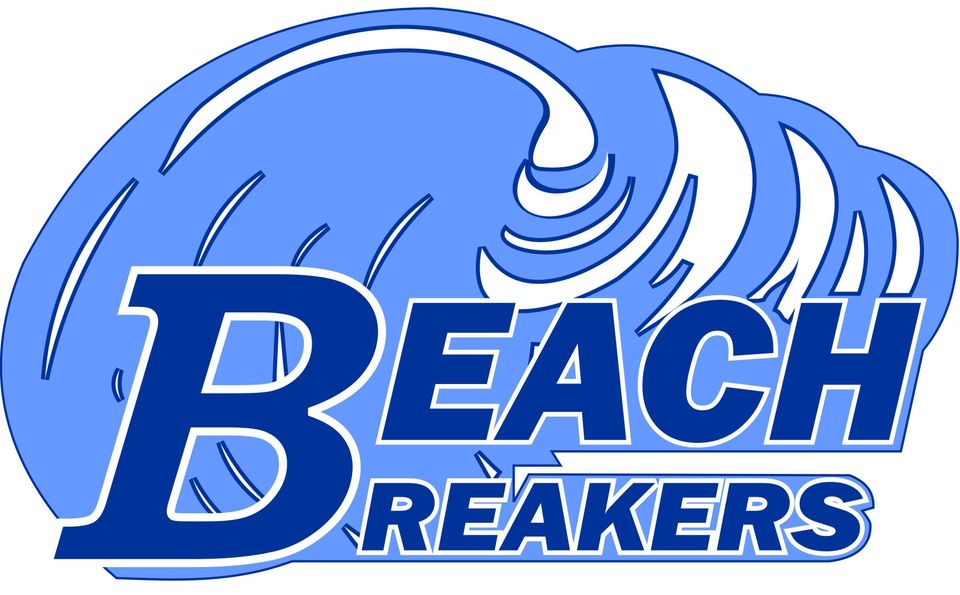 Statement of Purpose
Beach Breakers sports is an athletic progam governed by T.E.A.C.H. The goal of this organization shall be to glorify God in all that is promoted and accomplished, in accordance with His truth. This sports program is an opportunity to develop and encourage Godly character and positive interpersonal relationships through athletic training and scholastic level competition. In order to provide our sons and daughters with Varsity/JV/Middle School-level experience and competition in team sports, along with growth in physical ability and moral character, TEACH has determined to establish a sports program to provide leadership by example. We have determined to select a coaching staff made up of Christian men and women of good report.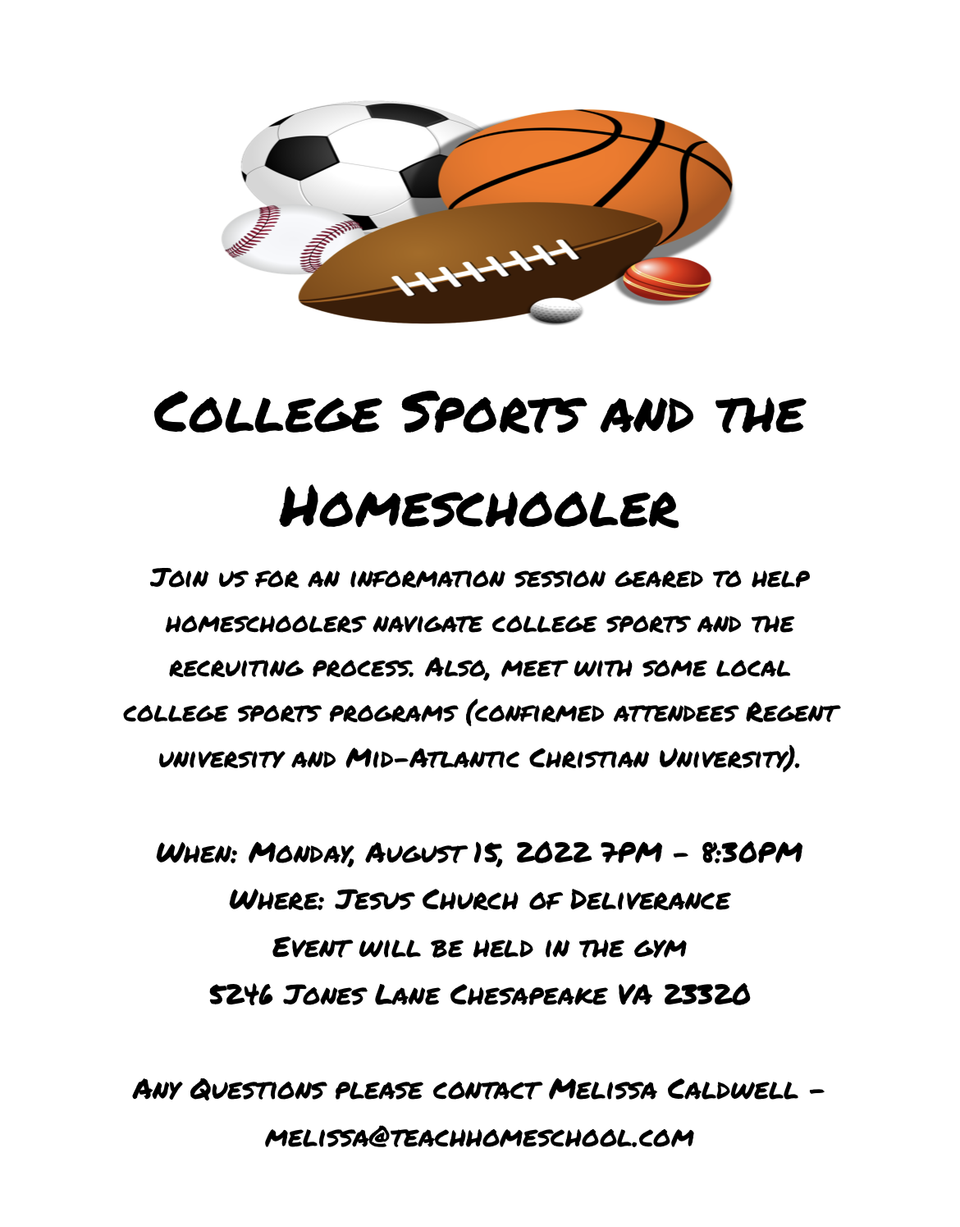 BEYOND BREAKERS
Congratulations to our athletes who have graduated to compete at the college level.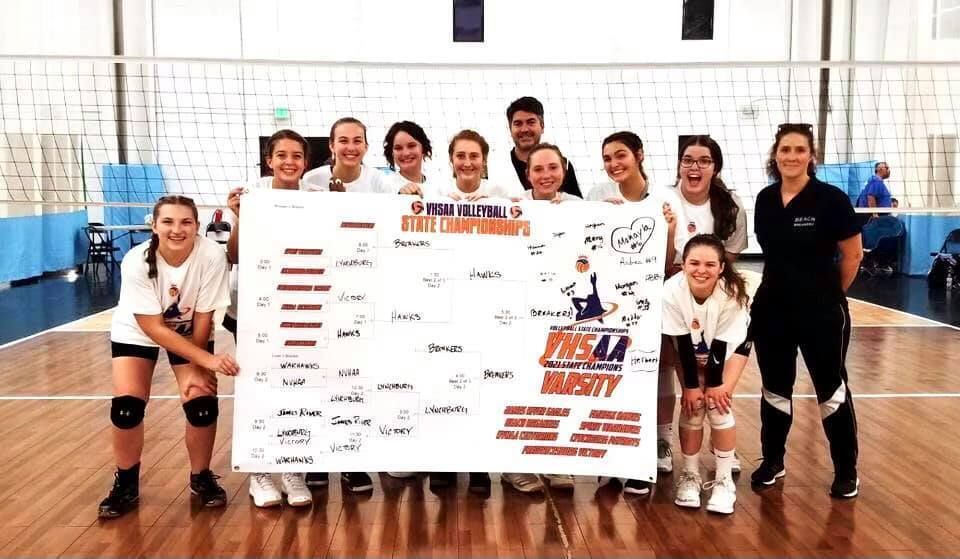 Girls Volleyball
VARSITY-JV-JJV
Our 2022 Volleyball season is currently in session.  Come support your Breakers at a game!
For more information contact Athletic Director at
beachathleticsad@teachhomeschool.com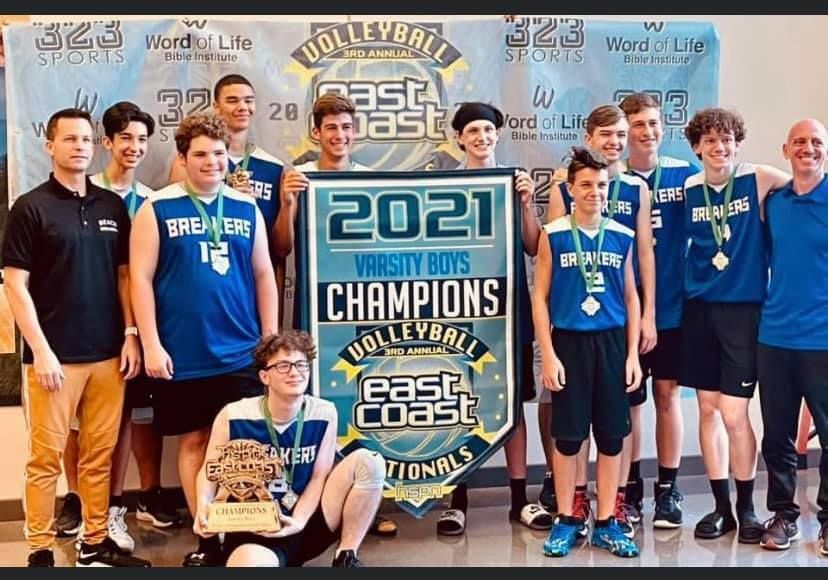 Boys Volleyball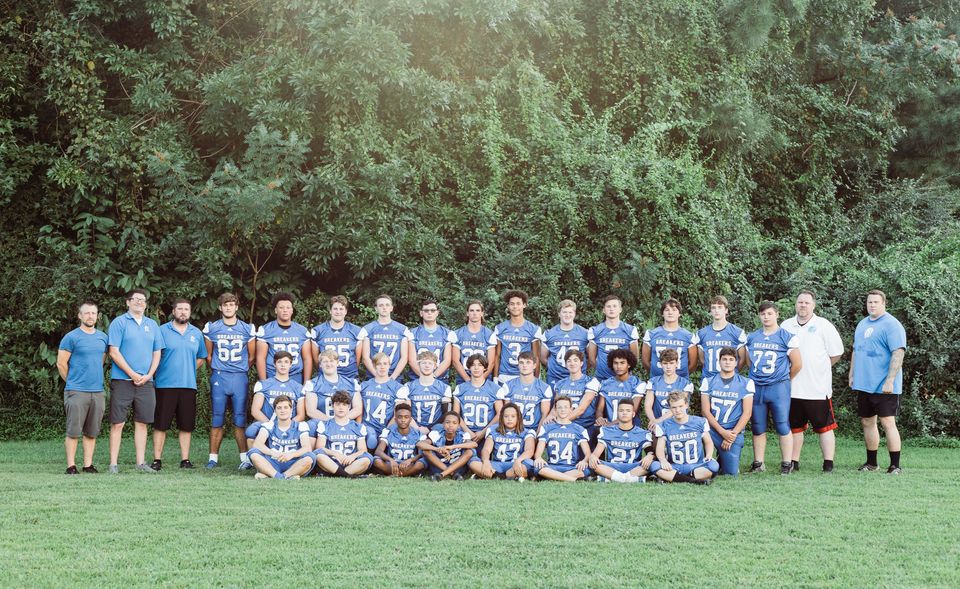 Boys Tackle Football
VARSITY
2022 Season Information
Boys ages 13-18
2022 season has begun!
We are still open for more participants!
For more information or to join the football mailing list contact:
Amber Joyner at
amber@teachhomeschool.com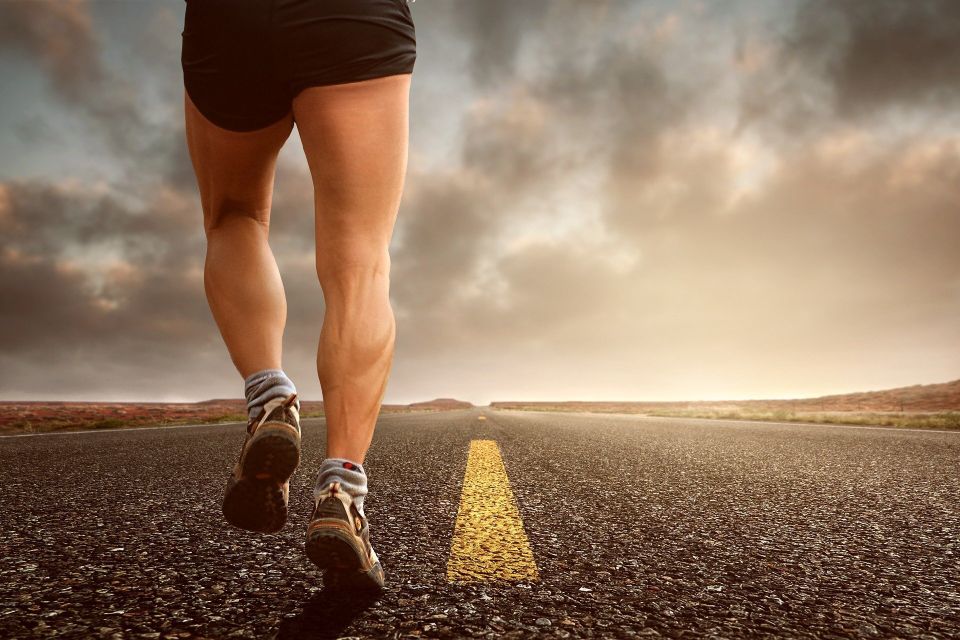 Co-ed Cross Country
Ages 12 and Up
For more information contact Coach Traver via email (aaron.traver@gmail.com) or text (240-444-4123)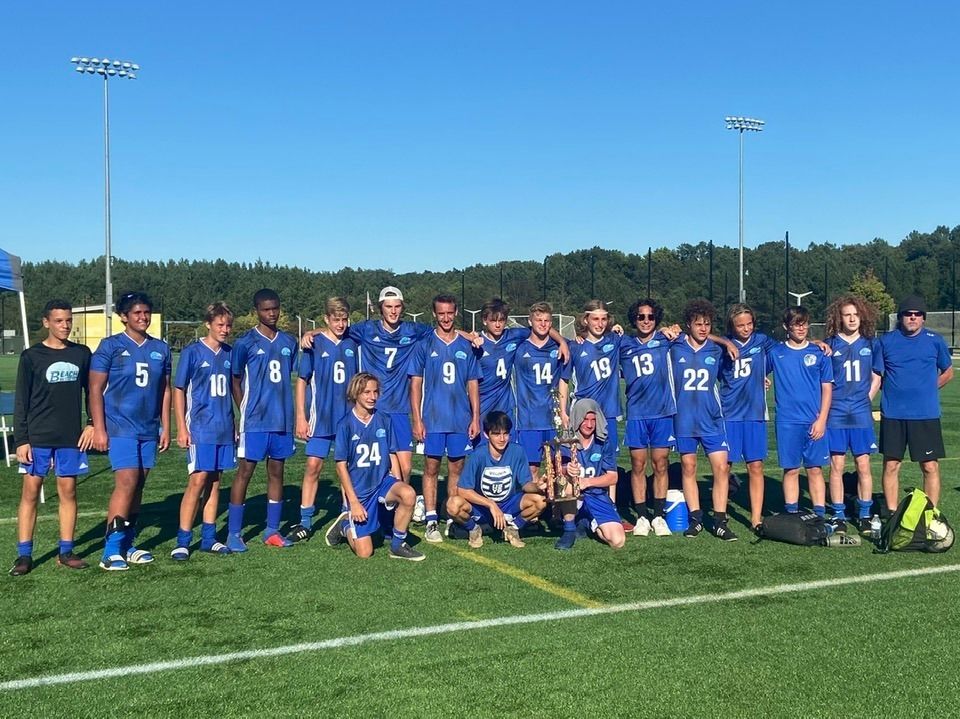 Boys Soccer
Varsity-JV-JJVOur 2022 season is now in session.
Our Middle School team still has openings for ages 10-14.
Our Varsity team is still in need of a goalie.
For more information contact
Athletic Director:
beachathleticsad@teachhomeschool.com
WINTER SPORTS 
Girls Basketball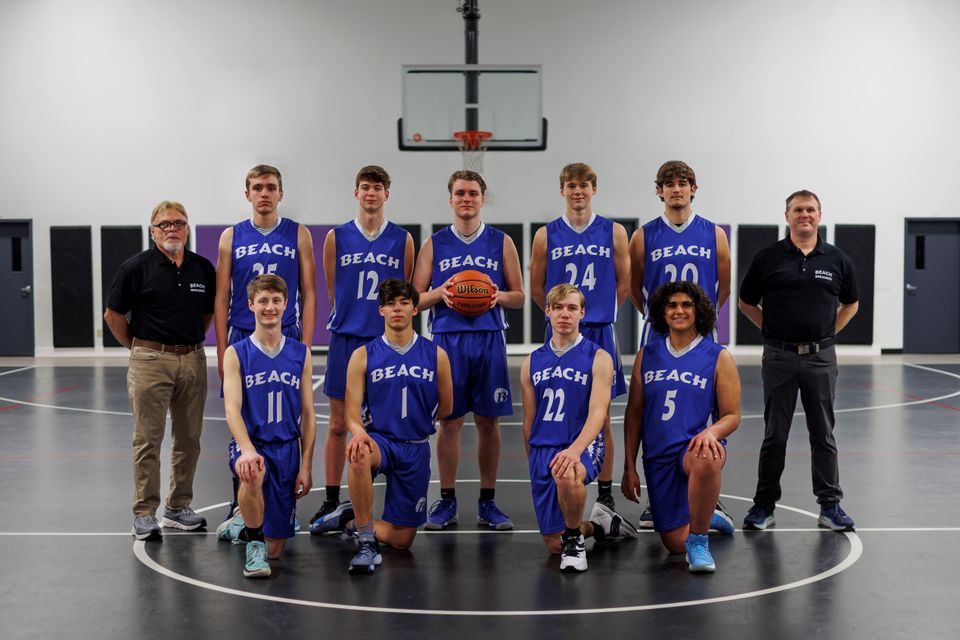 Boys Basketball
SPRING SPORTS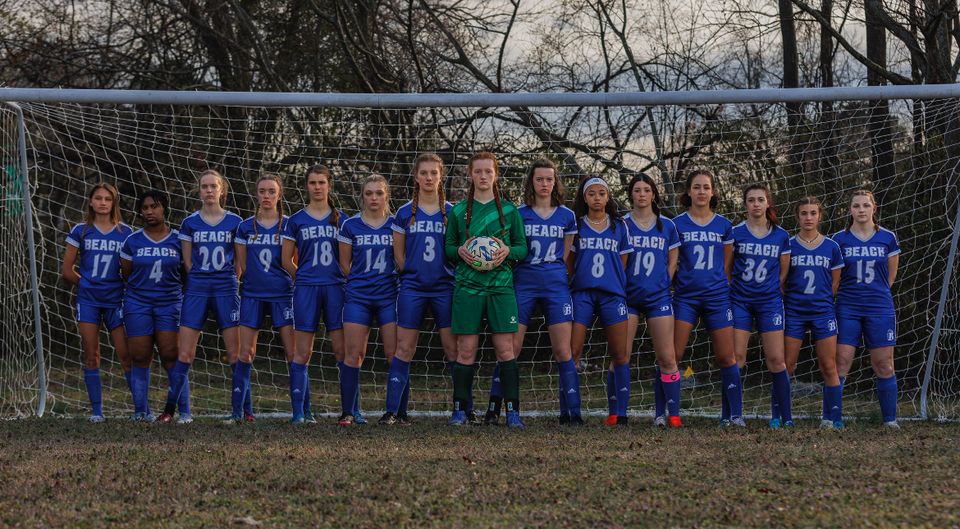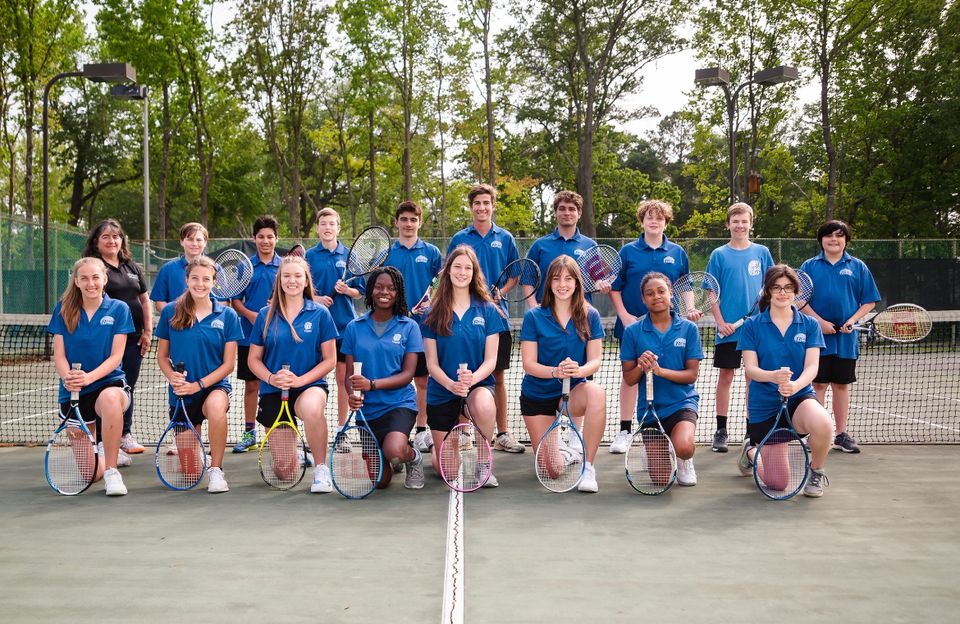 Co-ed Tennis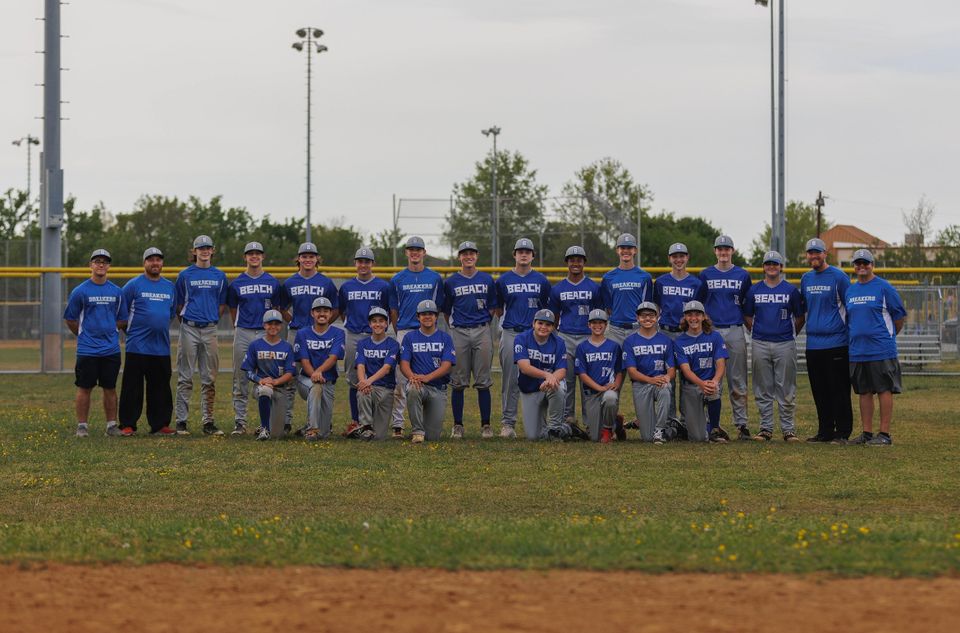 Boys Baseball
2022 Sports Awards Recipients
VOLLEYBALL
Girls JJV 
Outstanding Offense:
Allie Shoepke & Gracelyn Smoak

Outstanding Defense:
Elise Nowlin & Miranda Flattum

Most Improved:
Lorena Templeton & Kinley Kellum

Christian Leadership:
Madalyn Wartick & Sarah Forehand

MVP:
Abby Caldwell & Tabitha Haselbush
Girls JV
Outstanding Offense:
Emma Bickley

Outstanding Defense:
Ella Slagle

Most Improved:
Julia Mustard

Christian Leadership:
Mallorie Gemski

MVP:
Emma Vazquetellas
Girls Varsity
Outstanding Offense:
Emily Watters

Outstanding Defense:
Madeline Tyree

Most Improved:
Morgan Lambert

Christian Leadership:
Mary Kriner

MVP:
Makayla Daniels
Boys Varsity
Outstanding Offense:
Albie Duvall

Outstanding Defense:
Luke Replogle

Most Improved:
Tyler Daniels

Christian Leadership:
Davin Stevenson

MVP:
Aubrey Flora
FOOTBALL
Outstanding Offense:
Jayden Daniel

Outstanding Defense:
Simon Washington

Most Improved:
Daniel Buck

Christian Leadership:
CJ Hovey

MVP:
Carter Joyner
Outstanding offense:
Hannah Reeves

Outstanding Defense:
Cara Joyner

Most Improved:
Danielle Backus

Christian Leadership:
Amelia Traver

MVP:
Savannah Gearhart
Outstanding offense:
Eliza Traver

Outstanding Defense:
Alisa Backus

Most Improved:
Andrea Forbes

Christian Leadership:
Hailey Housden

MVP:
Tabitha Haselbush
Boys JJV
Outstanding Offense:
Xavier Tooley & Maddox Williams

Outstanding Defense:
Ethan Perkins & Aiden Turley

Most Improved:
Jesse Johnson & Henry Murphy

Christian Leadership:
Will Luiskutty & Damian Mottas

MVP:
Dominic McAllister & Kielu Bruning 
Boys JV
Outstanding Offense:
Jayden Backus

Outstanding Defense:
Hayden Judy

Most Improved:
Elijah Harwood

Christian Leadership:
Caleb Reeves

MVP:
Christian Brown
Outstanding Offense:
Owen Worst

Outstanding Defense:
Ian Johnson

Most Improved:
Ean Harwood

Christian Leadership:
Holden Housden

MVP:
Drew Good
SOCCER
Outstanding Offense:
Alana O'brien

Outstanding Defense:
Krista Seely

Most Improved:
Emma Traver

Christian Leadership:
Moriah Brown

MVP:
Yana Wyatt
Outstanding Offense:
Lucas Nogueira

Outstanding Defense:
Joshua Milla

Most Improved:
Tyler Templeton

Christian Leadership:
Braylon Hassanpour

MVP:
Thad Walter
Outstanding Offense:
Micah Walters

Outstanding Defense:
Hayden Murray

Most Improved:
Thomas Sellers

Christian Leadership:
Luke Walters

MVP:
Ryan Himmelwright
TENNIS
Outstanding Offense:
Zachary Daniels

Outstanding Defense:
Jordan Frasier

Most Improved:
Jesse Johnson

Christian Leadership:
Liam Abenir

MVP:
John Fox
Co-ed JV
Outstanding Offense:
Lillian Flora

Outstanding Defense:
Nwraba Sarpong

Most Improved:
Ella Abenir

Christian Leadership:
Ryan Canfield

MVP:
Hannah Fox
Co-ed Varsity
Outstanding Offense:
Aubrey Flora

Outstanding Defense:
Moriah Hansen

Most Improved:
Kiersten Johnson

Christian Leadership:
Kwadwo Sarpong

MVP:
Jonathan Welsh
BASEBALL
Outstanding Offense:
Christopher Gard

Outstanding Defense:
Garrett Siegel

Most Improved:
Dawson Alexander

Christian Leadership:
Chris Frasier

MVP:
Nate Flowers
Varsity
Outstanding Offense:
Brian Arters

Outstanding Defense:
Josh Narin

Most Improved:
Alex Dandrade

Christian Leadership:
Luke Sprouse

MVP:
Tyler Daniels